After all the events that have been held these days this is how the April 2019 raids have been. What Pokémon can I face?
As we have seen throughout these weeks, April is being a month full of shiny Pokémon . Last weekend, thanks to the Safari Zone in Shanghai, Shuckle and Lapra variocolor were released worldwide. In addition, the Spring Festival was held , where Buneary, Jigglypuff and their shiny evolutions could be captured in the augmented reality application.
As if that were not enough Meltan shiny is again available in Pokémon GO. From today it can be obtained by transferring a Pokémon to Pokémon Let's GO Pikachu and Let's GO Eevee. In this way the Mystery Box can be obtained, that when opening it will leave quantity of Meltan in Pokémon GO.
As you can see the different events have brought several changes. Among them, we can see how are the raids in which you can participate in Pokémon GO currently.
These are the Pokémon that can be captured in the April 2019 raids on Pokémon GO
As always, Nits Pokémon GO Argentina have created a table with the updated raids after all the events have ended. At the moment these are the Pokémon that we can find: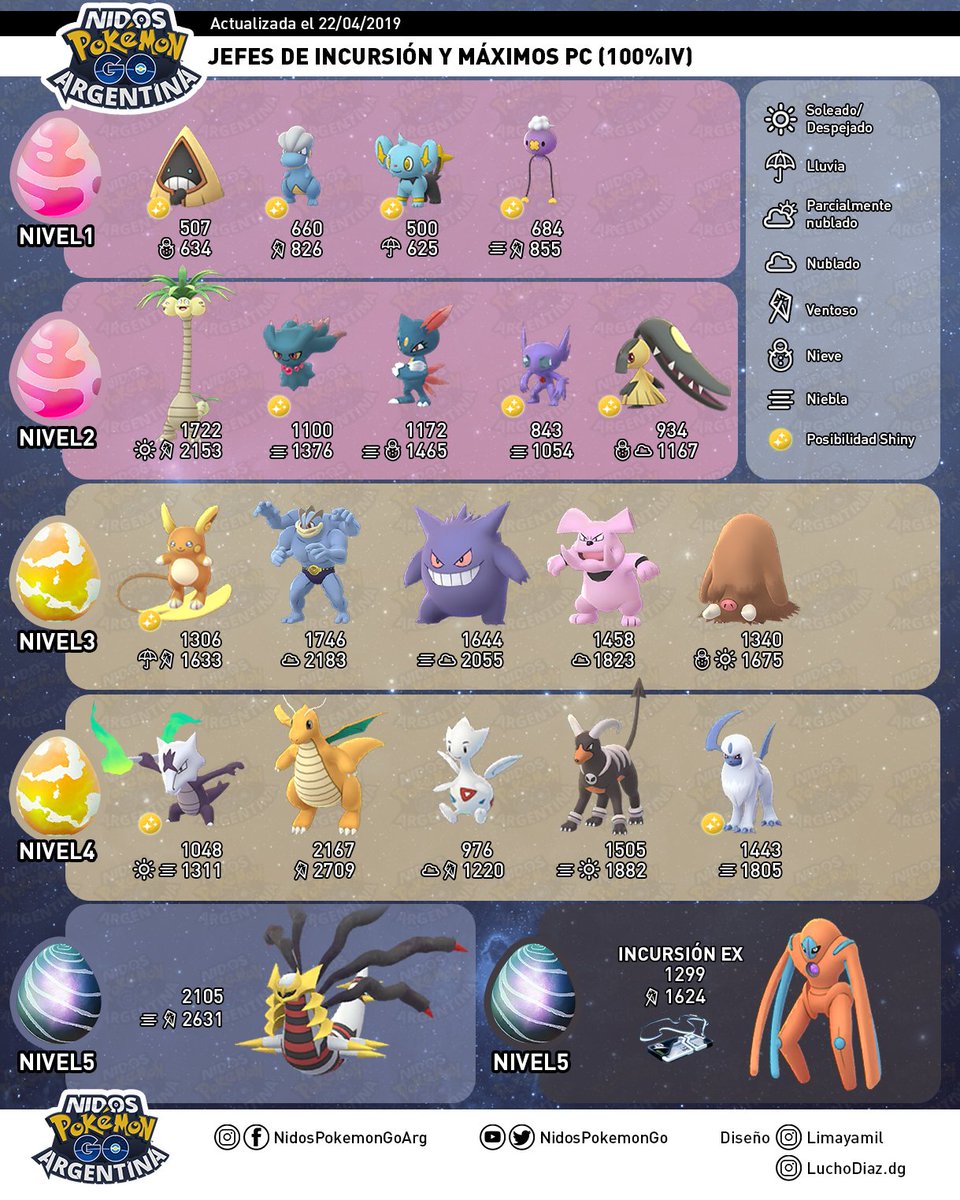 As you can see, after the April Community Day with Bagon , now you can also get in level 1 raids. Remember that your shiny version may appear. In the raids of higher levels continue Deoxys form defense and Giratina form Origin . Although the latter will be available until April 29. The announcement of the Pokémon that will replace him in the month of May is expected soon.
Another of the expected changes are in the April 2019 field research missions and their rewards , which take a long time to change. We will see that Niantic has prepared us next month.
On the other hand Pokémon Company has not wasted any time and while we are looking forward to the Pokémon Sword and Shield , they have released the latest Detective Pokémon poster , the film will premiere next May 10th .